Responsible Citizens
AEON has an enduring commitment to be a responsible business. We run our business in the right way – for the benefit of the people we serve, including patients, shareholders, employees and our communities.
As a health care company, people depend on our services to help them live healthier and better lives. That's why responsible citizenship is integrated throughout our business.
Across the company, we apply our core business capabilities and resources to improve lives, and focus on:
Investing in the future
Welcoming Interns and Promoting Education
At AEON, we believe in applying our skills and know-how to address global challenges so that we can help our communities reach their full potential and lay the foundation for progress.
Promoting Education
Creating a better tomorrow for individuals by offering them opportunities for attaining good quality education is an important cornerstone of AEON's CSR initiatives. From scholarships to students in the local communities of Georgia to establishing schools in developing countries like Tajikistan, AEON has been at the forefront to empower new possibilities for the youth.
In 2018, an amount of US$ 1 million was donated to the University of Georgia to create an endowment fund for scholarships for higher education at UGA. The funds were matched by the University for a US$ 2 million endowment fund at UGA.
Scholarship for Medical Students from India
In July 2018 at the AAPI (American Association of Physicians of Indian Origin) Annual Conference, AEON announced a scholarship of US$25,000 for students from India. Through AEON's scholarship award presented to AAPI's YPS/MSRF (Young Physicians Section/Medical Students' and Residents' Forum) students from India will be able to pursue medical studies in the US.
Supporting the Aga Khan Foundation USA
For over 50 years, the Aga Khan Foundation has partnered with communities in some of the most remote, hard-to-reach parts of Asia and Africa to build better futures together. In 2015, AEON donated US$ 1.5 million to the Foundation. The funds were used to build a new school in Tajikistan. With the Government of Tajikistan, Aga Khan Foundation has worked to make schools that stimulate children's thinking so that they can assess things for themselves, learn how to work in groups, and think innovatively.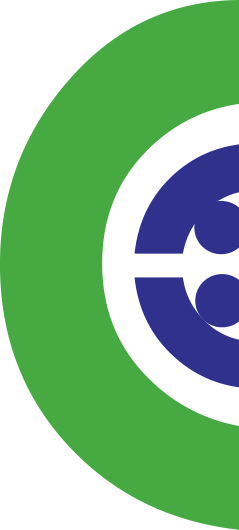 Welcoming Interns at AEON
AEON works relentlessly to attract a diverse group of employees. Diverse perspectives and ideas are encouraged and nurtured at AEON. Our strong internship program allows us to bring in many talented and energetic youth who work closely with experienced and skilled AEON employees on priority projects. Interests of the interns are taken into consideration when assigning them to a project. We value our interns and many stay back to become a permanent part of the Company.
Supporting Patients
At AEON, we strive to continuously improve our processes and bring significant improvements in the lives of our patients.
Patient Safety
We know that our work impacts the lives of people. We also understand that healthcare professionals depend on us to provide them with accurate information so that they can make informed decisions about their patients.
Our approach is patient-centric. For us, patient safety comes first. AEON prides itself in ensuring quality, accuracy and speed in reporting – our reports are reviewed multiple times before being released to physicians. We enable physicians to prescribe with confidence.
Accredited by the Joint Commission, we follow all the necessary policies and procedures to ensure patient safety.