According to the CDC, the crisis of Opioid addiction is a growing epidemic with 115 Americans dying every day from an opioid overdose. Adverse drug events (ADEs) are a serious health issue in the United States. About 82% of American adults take at least one medication while 29% take five or more. ADEs lead to 700,000 emergency room visits, 120,000 hospitalizations and 100,000 deaths in the US each year. Moreover, this results in over $30 billion in additional spend annually.1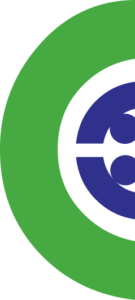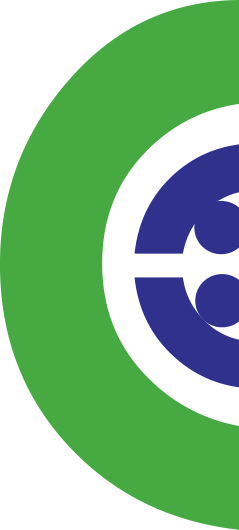 TOX Advantage

TM


Toxicology Testing
At AEON, we are committed to providing physicians of all specialties with the cutting-edge tools necessary to monitor adherence, diversion and efficacy. AEON's toxicology testing, TOX Advantage, provides information about medication and other substances in a patient's system using either urine or oral fluid samples. This information allows physicians to monitor compliance, guides their ongoing treatment of a patient and helps to ensure the safe use of prescriptions.
We understand that as physicians, you must continually seek out ways to enhance the care you provide to each of your patients. Our toxicology tests provide information that enable you to offer more personalized care and tailored medication recommendations to meet your patient's needs with positive outcomes.
Who can Benefit from Toxicology Testing?
Toxicology testing provides critical information and knowledge that can be used by regulatory agencies and healthcare professionals to put policies in place and administer treatment that limit exposures to substances, reducing the likelihood of adverse drugs events and negative health outcomes.
Toxicology tests help physicians to:
Monitor the patient's therapy
Confirm suspected toxicity
Identify potential hazards due to other medications and help prevent mixed drug toxicity
Detect if a patient lacks a proper response
Monitor for patient's compliance with therapy
Why AEON?

Broad Quantitative Testing
We offer accurate and rapid quantitative testing of drug metabolite levels in urine and oral fluids. Our testing covers over 80 analytes and metabolites (produced in the body after a drug has been taken).

State-of-the-Art Technology
Our HPLC-tandem mass spectrometry has the ability to analyze wider molecular weight and polarity ranges of analytes, providing better selectivity and sensitivity. This high throughput equipment allows us to manage large volumes by quantifying drugs from a wide range of compound classes, in a single run.

Effective Quality Controls
Our Quality Control program greatly reduces the likelihood of incorrect results. At AEON, every test result is thoroughly reviewed while the final report is reviewed by a senior scientist before being released.

Well-Trained Scientists
Our experienced management team and Ph.D. scientists position us well to achieve better results and improved performance. All pharmacogenetic patient samples are handled with the greatest care by highly trained genetic scientists in our state-of-the-art facility. The scientists are also available for in-depth consultations. AEON also has a strong, internationally renowned, cross-functional scientific advisory board that positions us as a leading player in scientific innovation in the areas of clinical diagnostics and healthcare technology.

Quick Turnaround Time
At AEON, use of the latest technology helps analyze patient samples in a rapid and accurate manner. We employ HPLC-tandem mass spectrometry systems for precision and speed, allowing AEON to provide fast and reliable turnaround times.

Easily Interpreted and Clinically Actionable Reports
Our testing reports are comprehensive and easy-to-understand; in each testing protocol the outcomes are produced in simple formats delivered via a secured portal, fax or EMR. AEON also provides professional assistance in the interpretation of results; trained genetic scientists are on-hand to help physicians understand the results and integrate them into a patient's overall treatment plan.

Exceptional Customer Service
We know that our work impacts the lives of people. We focus on providing exceptional customer service by providing our partner healthcare professionals with customized service plans to maximize the effective delivery of care for patients.
The Testing Process

Tested Analytes Within Each Drug Class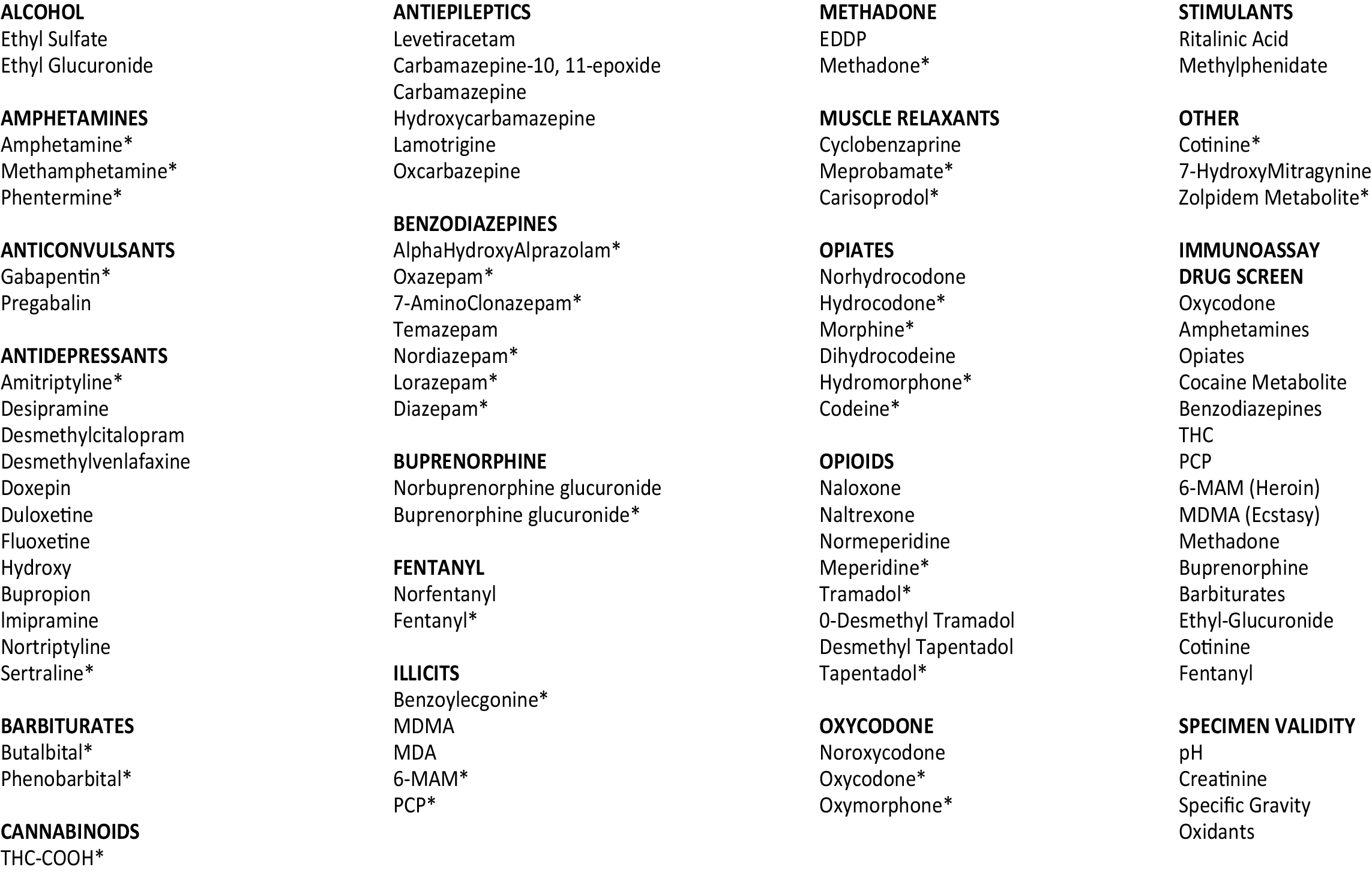 References
1). The Essentials of Diagnostics whitepaper. DX Insights. January 2012.
2). Pathan, Hasan, and John Williams. "Basic opioid pharmacology: an update." British journal of pain vol. 6,1 (2012): 11-6. doi:10.1177/2049463712438493
3). Mbughuni, Michael M et al. "Mass Spectrometry Applications for Toxicology." EJIFCC vol. 27,4 272-287. 1 Dec. 2016
4). Raouf, Mena et al. "A Practical Guide to Urine Drug Monitoring." Federal practitioner: for the health care professionals of the VA, DoD, and PHS vol. 35,4 (2018): 38-44.
5). Thomas G. Rosano, Patrice Y. Ohouo, Michelle Wood, Screening with Quantification for 64 Drugs and Metabolites in Human Urine using UPLC–MS-MS Analysis and a Threshold Accurate Calibration, Journal of Analytical Toxicology, Volume 41, Issue 6, July-August 2017, Pages 536–546,